Synthesizer Museum Vintage Synth Studio in New York City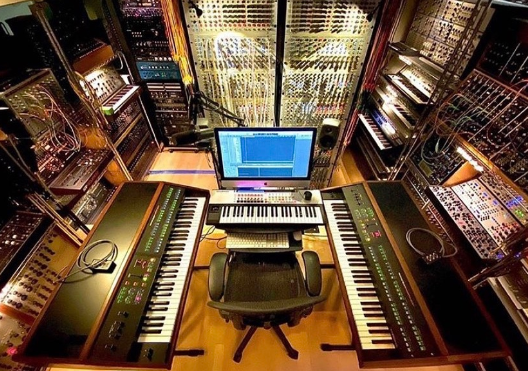 The photo here shows The Synth Sanctuary, our private studio where Jay Wires (who you should follow) has been recording an electropop album.
We're revisiting the idea of opening a proper commercial vintage synth studio / vintage synth museum here in the New York City area. It'd be a similarly crazy room full of rare vintage synthesizers you wouldn't have to struggle to hunt down, spend a fortune on, and then pay even more to refurbish (if you didn't buy them from us). 
Unfortunately, there are high operating costs to consider - rent, staffing,  insurance, security, utilities, maintenance and other operating expenses. Most of the gear we'd use hasn't been restored yet. To get it ready for regular use would not only be very costly, but would also take lots of time away from our usual business. And then there's the cost of moving, furniture, setup, etc. So it's a huge commitment and we need to know that it'd be worth the effort before pouring lots of resources into it. 
We're ideally looking for just a few clients with a good budget to pay for shared regular studio use. We may alternatively consider renting it out in 8 hour blocks, renting the whole collection to a pre-existing studio, or finding a property in the countryside to turn into a dream synth studio getaway. Please use the contact page to email us if you'd be seriously interested in renting, engineering, providing a suitable space, helping out in another way, or if you have any realistic suggestions. Thanks for reading!
tone tweakers inc